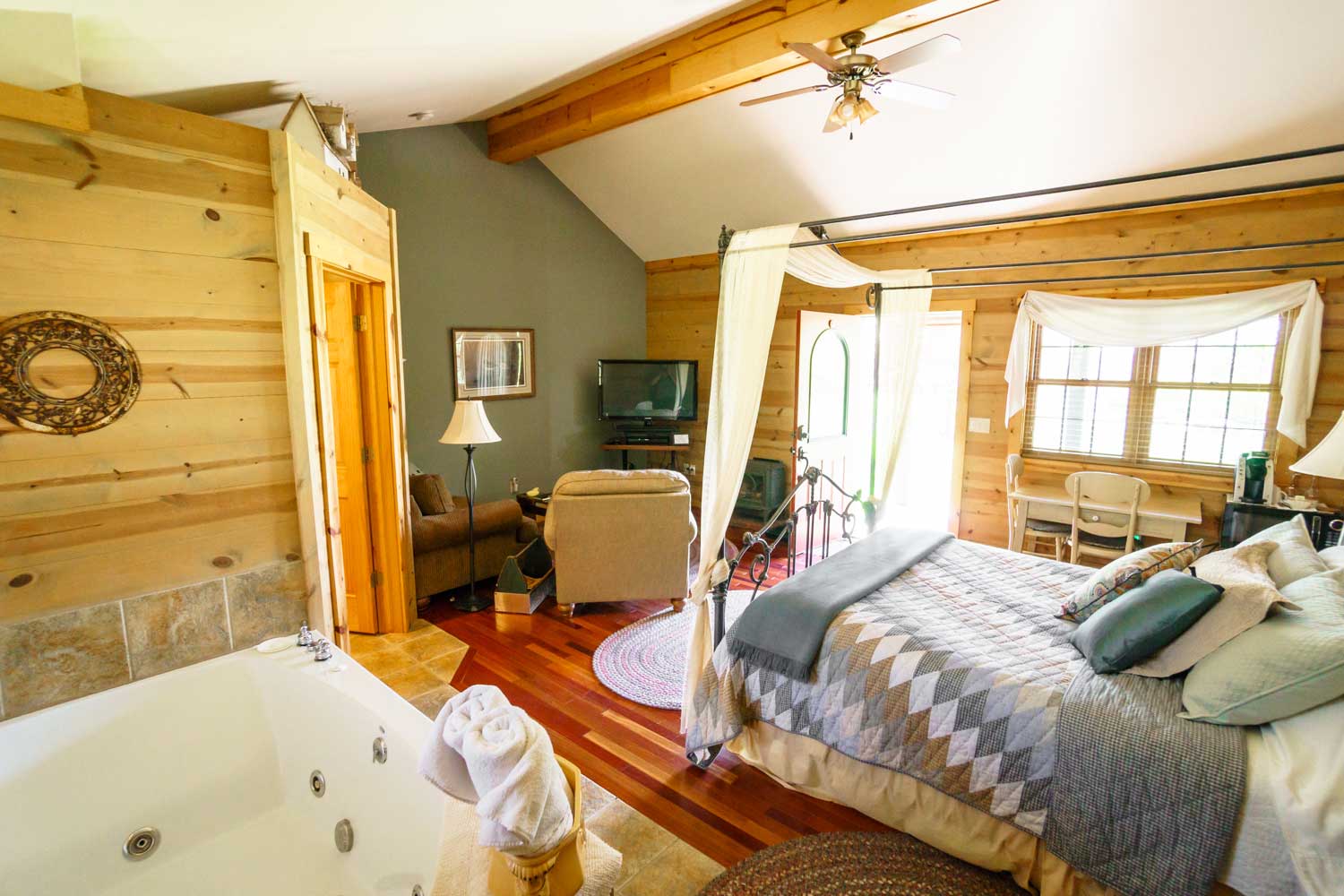 Welcome to Hay Creek Cabins
Romantic Getaway in Wisconsin
This is the peaceful Wisconsin getaway you've been looking for.  When you arrive at Hay Creek Cabins (formerly Pine Grove Park), you get an exciting feeling of mystery associated with love. We're a hidden nature preserve in Reedsburg, Wisconsin, Sauk County near Wisconsin Dells. Our rustic luxury guest house cabins are cozy, romantic & quiet. Our resort is a perfect destination for those looking to experience peace in nature. We conveniently offer breakfast options for you each morning in the lobby.
Sauk County Cabins
Get Closer to Nature
Your mood changes the moment you enter the driveway. Towering pines on your left stand atop sandstone cliffs. To the right is a wet meadow and impressive willow tree leaning over a spring-fed pond. As you pass the main farmhouse and classic red barn, you'll see an oak savanna surrounding the guest houses and parking area. You can finally get out and start to unwind.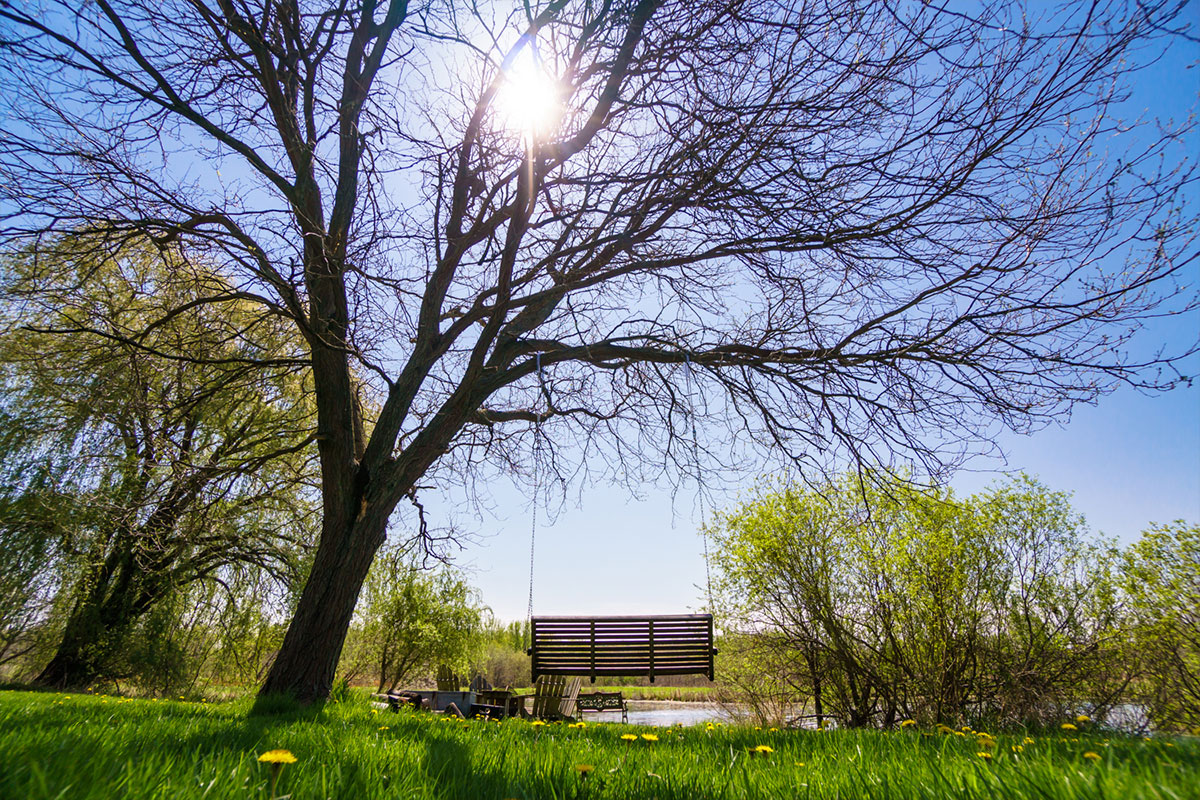 Seasonal Special
SAVE 10% ON ANY 3 DAY STAY

SAVE 20% ON ANY 4+ DAY STAY!
Attractions
& ADVENTURES
From the excitement of Wisconsin Dells to the Devil's Lake State Park, there will be plenty to see. You can enjoy hiking, kayaking and the sounds of nature.
Tours
WINERIES & BREWERIES
Why not spend a day at a local winery or tour 5 of the area's best breweries? Just ask us for details.